Meet the team that's working for you.
Our team of tech-obsessed policy experts, community builders and developers have decades of experience advocating and educating legislators on the topics that matter most to software companies and developers. From privacy regulation to new technology, we understand the details you care about.
Bruce Gustafson
President/CEO
Karina Stan
Director of EU Policy/Head of Brussels Office
Geoff Lane
Policy Counsel/Head of U.S. Policy
Anu Gopalakrishnan
Head of Developer/Partner Relations
Heather Coull
Head – Marketing/Communications
Jon Bradford
Co-founder, F6S
Scott Burnell
Managing Partner, Ataraxis Solutions
Robi Ganguly
CEO/Co-founder, Apptentive
Bruce Gustafson
President/CEO, Developers Alliance
Josh Matthews
CEO/Co-founder, aPKUDO
Todd Moore
CEO/Co-founder, TMSoft
Michael Gilmore
Executive VP, MEDL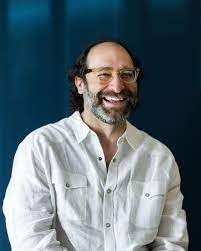 Dave Swartz
Board Member Emeritus, MEDL
Steven Phillips
VP of Product Marketing, Contrast Security
Powering Progress for Developers Through Policy
Our Mission
Advocate on behalf of developers and the companies that depend on them, support the industry's growth, and promote innovation.
Our Vision
We strive to ensure the ecosystem developers create in is one that rewards risk and innovation. The products and services developers create make our lives healthier, more convenient and more prosperous.
Latest
News
Policy that impacts developers evolves rapidly – sometimes on the hour. We work to keep you up to date, so you don't have to dig through piles of news sites and headlines to see what could affect your profession or organization.
Got questions? Let's chat.
Whether you're a developer curious about specific policy or a legislator wanting insight into what matters most to our community, we can help. Call, email, fill out a form. Heck, we even respond to skywriting – just no faxes, because, who does that?
Resources for Reporters
Reporter on deadline? We have experts on call. Whether you need an informed point-of-view or relevant research tied to major policy decisions, we can help. Find contact information, press releases and more.